Ralph Rybicki and Jamey Hebb, our Sales Managers, constantly impress upon us and make us think about PRODUCTIVITY - unarguably the most important factor for opportunity for a Client Advisor in the automobile business today.
Frankel Automotive Companies is about time management processes. At every one of Mr. Bob Frankel's stores, he has developed and put into place the tools and processes that help each and every dealership run more productive.
What we do at Frankel Acura is not revolutionary, but how we do it, is all any client really needs to know, which is why our showroom runs better. Relative to other dealerships, the automobile business has traditionally lacked a "performance culture". The most immediate function is to improve productivity which helps achieve results and sets us apart from our competition.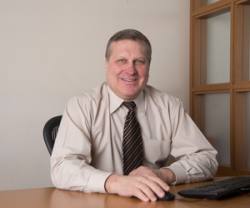 Ralph Rybicki: "How can we improve the consistency of service to our clients"?

Jamey Hebb: "Will clients and their families be better off?"
The management teams that have been put into place at every Frankel Automotive dealerships, (like coaches on an NFL football team) , train, motivate and improve productivity by better utilizing sales staff and resources in today's automotive industry. The internet has changed the business drastically in the past 10 - 20 years, known as the information age. The good news is that there are many opportunities for improvement, like reducing paperwork, improved record keeping with notes for better accountability, communicating effectively utilizing social media, and keeping a professional staff happier that exhibit passion for what they do.
Frankel Acura in Cockeysville, MD treats the needs of each individual customer with paramount concern with a passion, with a "performance minded culture" by being productive, focused on constant improvement.
We know that you have high expectations, and as a car dealer we enjoy the challenge of meeting and exceeding those standards each and every time. Allow us the opportunity to demonstrate our commitment to excellence!