Advanced knowledge, applied.
Acura's ongoing safety testing results in a Advanced Compatibility Engineering, (ACE) body structure. Representing a remarkable leap forward in body engineering, ACE is designed to manage impact forces/energy, if you will, and transmitting them around, over the top and under the passenger cabin helping to maintain the interior space within, like a capsule. The Ace design is also intended to minimize aggressive force to other vehicles.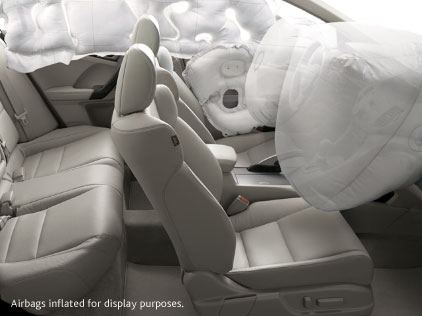 Taking a step beyond the norm, the front airbag systems are designed to deploy at one of two rates and thresholds, depending on the severity of the impact and the seat-belt use. The TL's side-curtain airbags deploy on the affected side in a sufficient side impact. You'll also find this kind of intelligent, reacting technology in systems that help you avoid accidents altogether - like Vehicle Stability Assist, (VSA) system, which can detect oversteer or even understeer, and then orchestrate the brakes and throttle accordingly to help one keep the vehicle on the intended path of travel.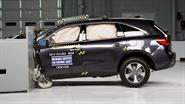 Innovative safety thinking is also apparent in Acura electronics, like the rear view camera that's featured in the MDX models with the Technology Package. When the driver shifts into reverse, the camera activates automatically-even if the navigation system is off. An on screen color image then enhances rearward visibility. There are three different views, which can be invoked by pressing the enter button on the center stack controller. It can be changes from the normal view to a Top-Down view, (vertical), and a wide angle view for increased lateral vision. These are just a few examples of how Acura takes a comprehensive look at safety, and at what the term 'high performance'
should
encompass.
Click here to watch video.