Why Lease?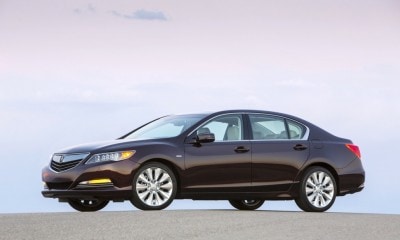 Leasing is alternative financing. Leasing an Acura through Acura Financial Services (AFS) comes with many advantages clients may not know about.

Q: Is there a limit to the number of miles I can drive with a lease?

A. When you select the Acura Luxury Lease, you have choices. You can choose a lease plan that allows you to drive 10,000, 12,000 or 15,000 miles per year, with the option of purchasing additional mileage when you sign your lease contract.

Q: What if I drive over or under my contracted miles?

A. If you drive more or less than your contracted miles, you may be covered with Acura Loyalty Advantage. With Acura Loyalty Advantage, if you exceed your contracted lease miles, you can have half of your excess mileage waived (up to 7,500 miles) with Mileage Forgiveness. Plus, give you 1,000 additional; miles just for leasing with Acura. Momentum Miles will allow you to roll over your unused mileage to your next Acura Luxury Lease (up to 15,000 miles).

Q: I drive a lot of miles; isn't it better to purchase?

A. If you drive a lot of miles, leasing an Acura makes better sense than purchasing one. When you lease, you can trade in your vehicle frequently. If you drive a lot of miles and purchase your vehicle, you may end up "paying" a lot more for the miles you've driven with a lower trade-in value.

Q: Am I protected with a lease in case my Acura is deemed total loss because of theft or an accident?

A. Yes. All Acura Luxury Leases include Guaranteed Asset Protection (GAP) coverage, which covers the difference between what you owe on your lease and what the vehicle insurance pays should your vehicle be stolen or deemed a total loss in an accident.

Q: Don't I have to pay for wear-and-use charges?

A. All Acura Luxury Leases include a $750 Excess Wear and Use Waiver. Loyal clients who lease their next Acura vehicle may qualify for an additional waiver. And consider this: If you purchased your vehicle, wear and use (those door dings and upholstery tears) result in a lower trade-in value. Leasing can actually be more forgiving when it comes to wear and use.

Q: What if I prefer to own my vehicles?
A. When you lease an Acura, not only do you enjoy all the benefits of leasing, but you also have options at the lease-end: You can lease or purchase a new Acura or purchase your current vehicle. The choice is yours.