Hondaweb » NewsCenter
Acura MDX and RDX Win U.S. News & World Report 2014 Best Cars for the Money Awards
February 12, 2014
Best for the Money - Acura MDX continues to win accolades. Best Luxury Compact SUV - RDX achieves highest score for quality and value in U.S. News ranking. FEB. 12 - Acura's hottest sellers, MDX luxury sport utility vehicle and RDX luxury crossover SUV, earned U.S. News & World Report's 2014 awards with MDX taking the "Best Luxury 3-Row Midsize SUV For The Money" award and RDX winning the "Best Luxury Compact SUV For The Money" category.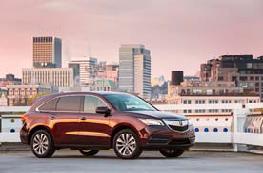 "The MDX and RDX continue to win accolades for their outstanding combination of exhilarating, performance, great fuel efficiency and outstanding value on a luxury scale," said Jeff Conrad, vice president and general manager of Acura Sales. "With the five-passenger RDX and new seven-passenger MDX, Acura has unquestionably two of the most competitive luxury SUVs in the market."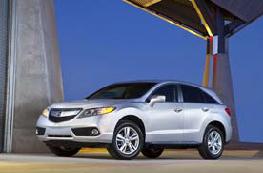 The "Best Cars for the Money" methodology combines quality and value data into a composite score. Within each of 21 award categories, the vehicle with the highest score is named the "Best Car for the Money" in that category. Quality is measured by the overall score a vehicle achieved in the U.S. News car rankings at the time the awards are published. The rankings compare cars on the basis of safety, reliability and a consensus of industry experts' opinions. Value is measured by a combination of a vehicle's five-year total cost of ownership and the average price paid for the vehicle at the time the awards are published.
Do you have a suggestion, question or comment about this story? The Corporate
Affairs & Communications team would like to hear from you. Email us at newscenter@ahm.honda.com.
© 2014 American Honda Motor Co., Inc.
https://hondaweb.com/hondaweb/default.aspx?page=5&newsID=41680-33719772-5415-225 2/12/2014
Hondaweb.com - Acura MDX and RDX Win <I>U.S. News & World Report</I> 2014 Best Cars... Page 1 of 1