Speed. Flexibility. Knowledge.
Whether you are a longtime Acura client or visiting an Acura showroom for the first time, you no doubt recognize the passion we have for driving, for our brand, and for delivering an ownership experience that is second to none. From the start, Acura set out to engineer a vehicle of unmatched performance capability. At that time, Acura also made a decision to craft a similar client service experience.
One of the ways we elevate your experience is through the Acura Council of Sales Excellence. Each year, Acura recognizes a select group of Sales Consultants from across the country with membership in the council. These consultants are among the best of the best, having earned membership status for their excellence in sales, client satisfaction, and product expertise. It is truly a distinct honor – one that an Acura Sales Consultant does not take lightly.
The drive for excellence burns in each member of the council. They demonstrate a desire to be both technically proficient and exceptionally helpful in addressing every question and concern you have about your luxury vehicle investment.
We sincerely feel it is our privilege to serve and strive always to ensure that the performance of our sales and service teams matches the performance of Acura vehicles.
The Acura ownership experience is excellence in motion: a promise of never –ending product innovation and a commitment to unsurpassed client service.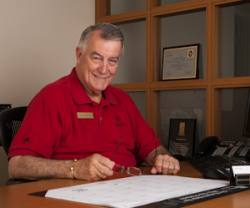 410-666-5300
Frank has been here at Frankel Acura for over 13 years. He is a 6-time member of Acura's Council of Sales Excellence, where he is currently a Gold Level member. Frank resides in Timonium, Baltimore County, MD.
Normal
0
false
false
false
EN-US
X-NONE
X-NONE
MicrosoftInternetExplorer4